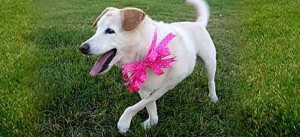 Cometdog
Twinkle, Twinkle little Star.
Precious Comet what a wonder you are.
You took my heart and made it whole.
From the first moment in time, you were my star.
Beautiful white fur and pretty pink bows,
Your heart and mine, they beat as one.
I knew when you were happy, or when you were sad
I knew each bark, each whine,  and I feel so bad.
Dear, Dear Comet, you left me so swiftly,
I had no warning, that you would not stay with me.
I look into the night sky,
The stars shining so brightly.
My heart can see you shining, up in the night sky.
Twinkle, Twinkle, Comet Baby
I want you to know, you will always be with me.
Copyright 2011 Faith Blackburn
All rights reserved